Started a new watercolor painting. This one is of an old beautiful antique wheel I found in the desert hills up above Sedona, Arizona. The hub is steel and spokes were once made of wooden limbs.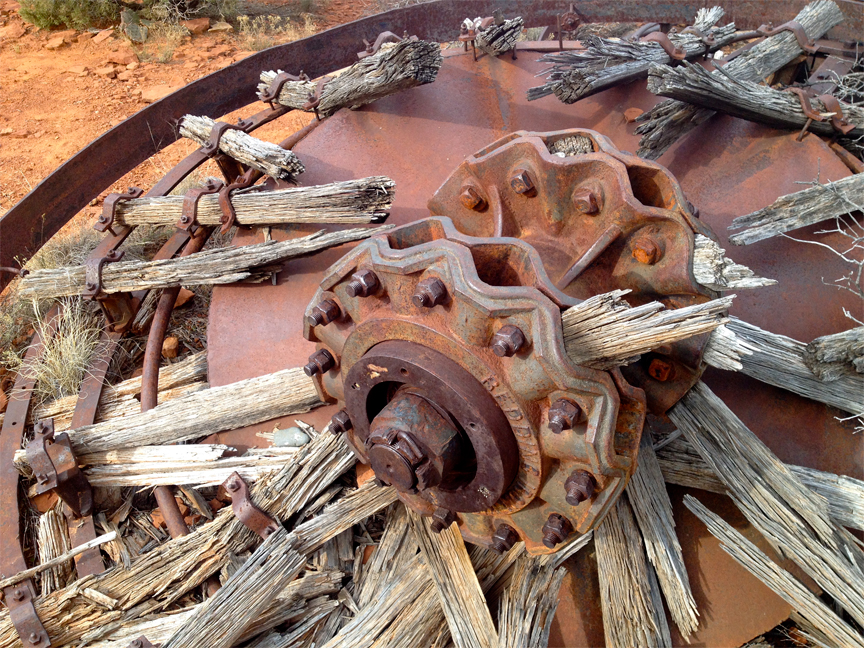 This first step was done entire with a light wash of Burnt Sienna. I put a couple of ounces of water in a small cup and mixed in a squirt of color. Much of the area that received the wash will eventually be much darker. This initial step was done simply to establish locations of the major forms and shadows. Next I'll start the high lights on the hub.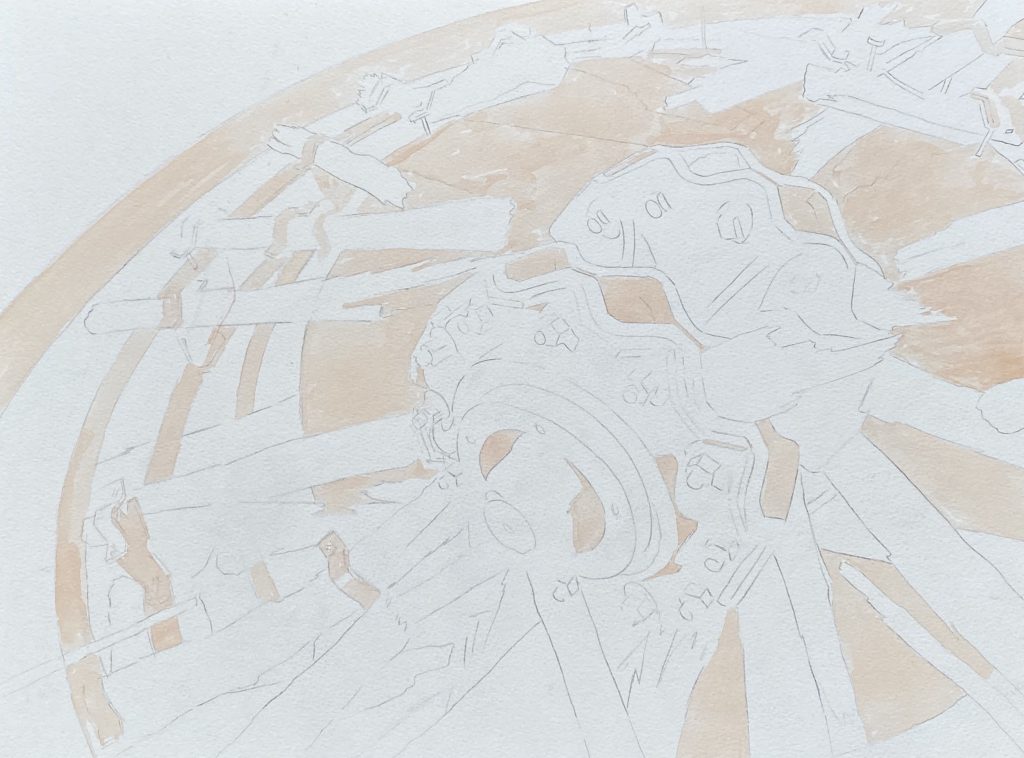 Here in the second session I have further defined and darkened some of the major shapes and shadow areas. Color is slowly built up while the lightest areas of the painting are left untouched.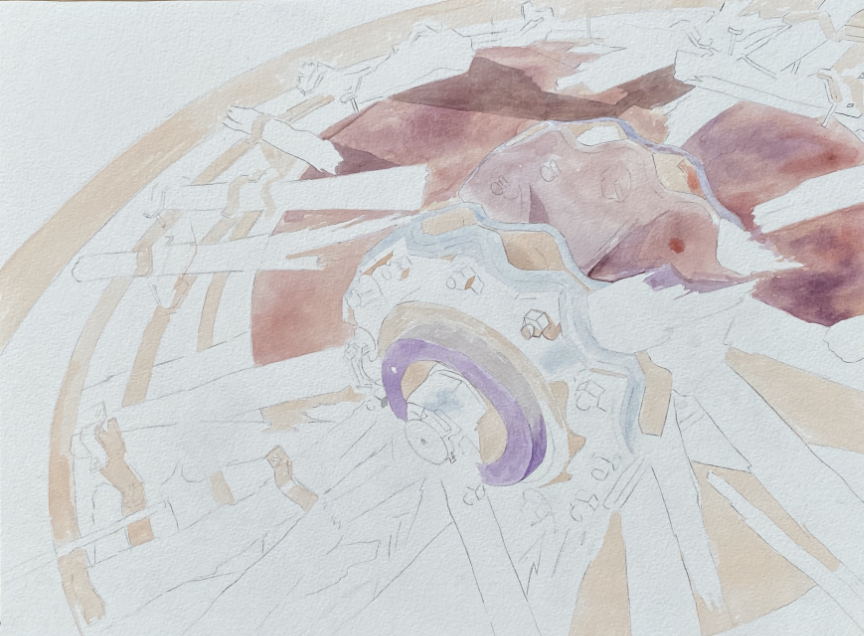 Here's how the painting looks after a few 2 to 3 hours sessions. It's fun painting the wooden organic shapes against the industrial iron works.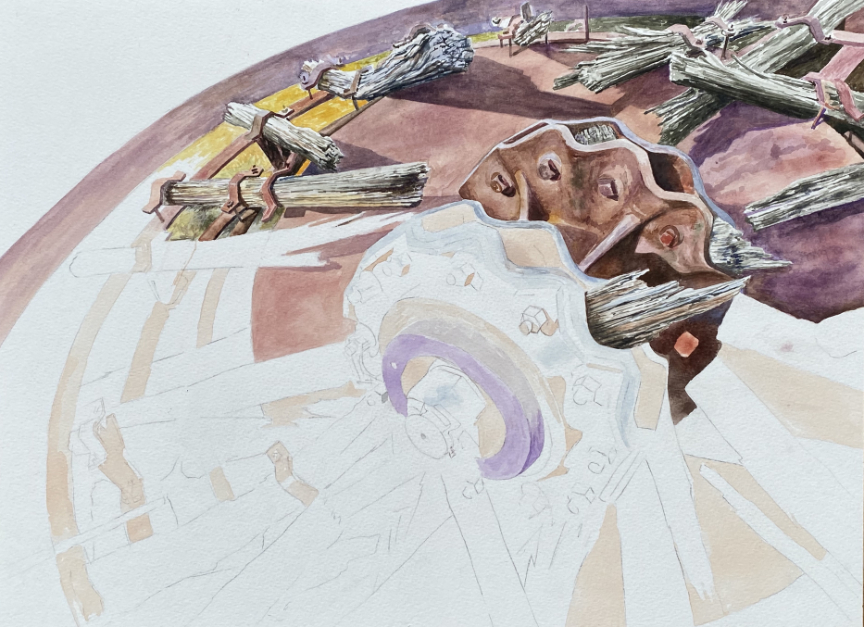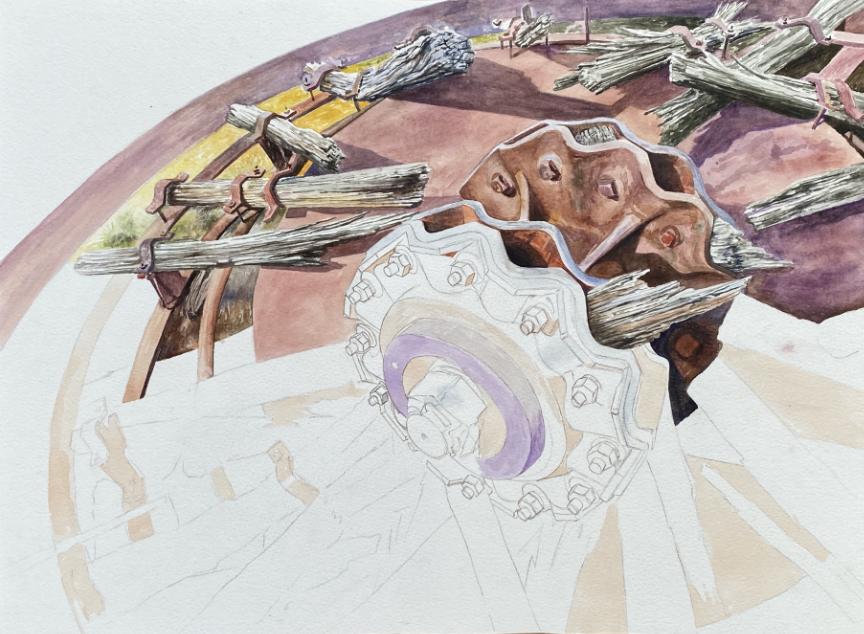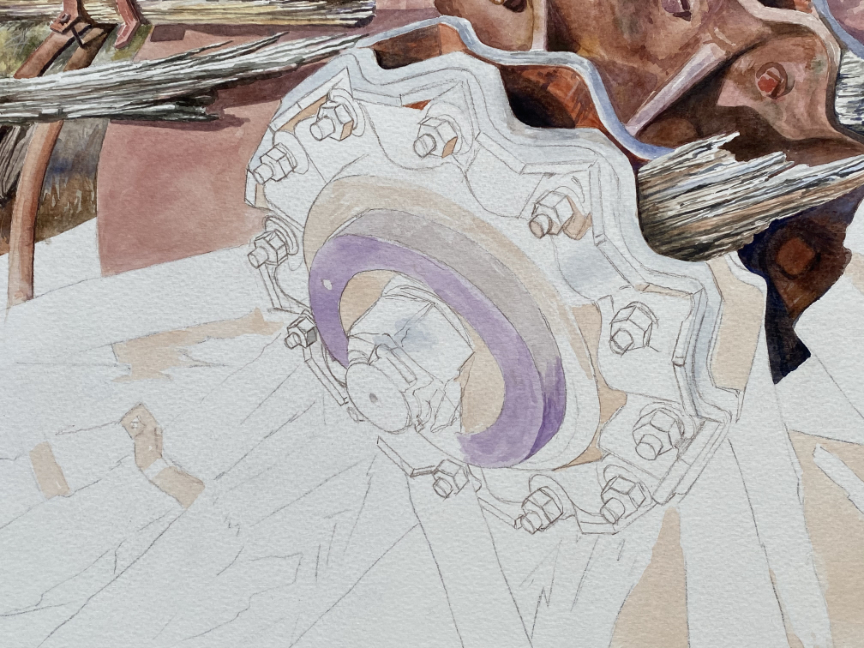 Had to make sure the bolts were drawn in accurately before tackling the detail on the front hub.