Started a new watercolor painting. This one is of an old beautiful antique wheel I found in the desert hills up above Sedona, Arizona. The hub is steel and spokes were once made of wooden limbs.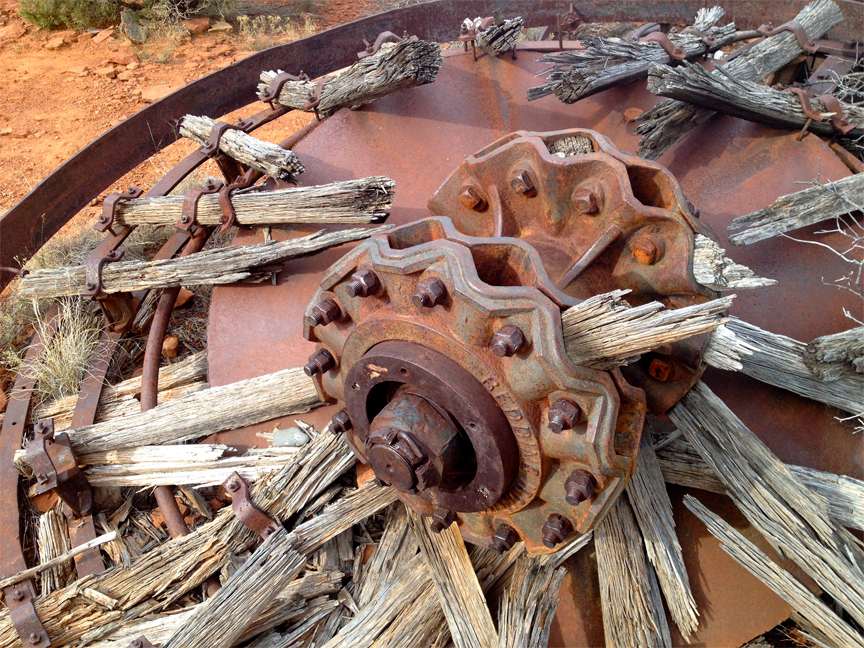 This first step was done entire with a light wash of Burnt Sienna. I put a couple of ounces of water in a small cup and mixed in a squirt of color. Much of the area that received the wash will eventually be much darker. This initial step was done simply to establish locations of the major forms and shadows.
From there at the rate of about three hours per session the painting was completed. Here's a shot of the finished painting.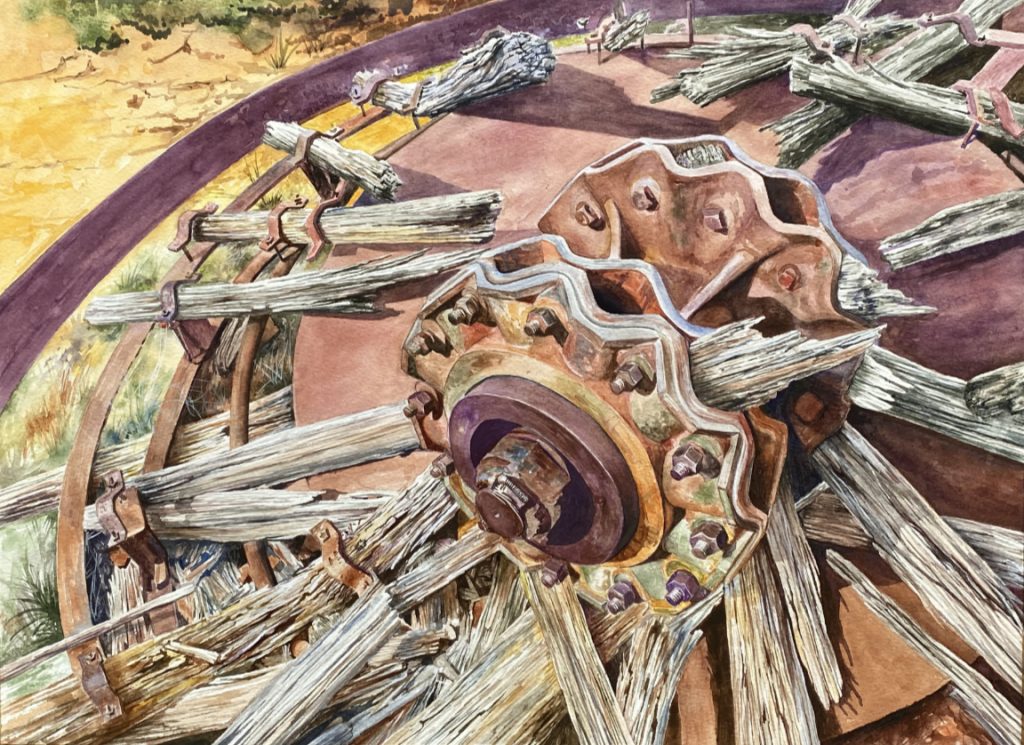 Here is a slide show of progress along the way.