Hey, Everyone!
I'm back onto my painting horse. Close to my home there is a motorcycle shop called, Smokers-N-Strokers. They are a bunch of great guys that repair, build, and refurbish motorcycles, Harley Davidsons in particular.
On the property there are several old antique logging machines resting and rusting gently in the vegetation. Below is my latest work of one of the machines, painted from a photograph I took. Sorry for the watermark. Enjoy!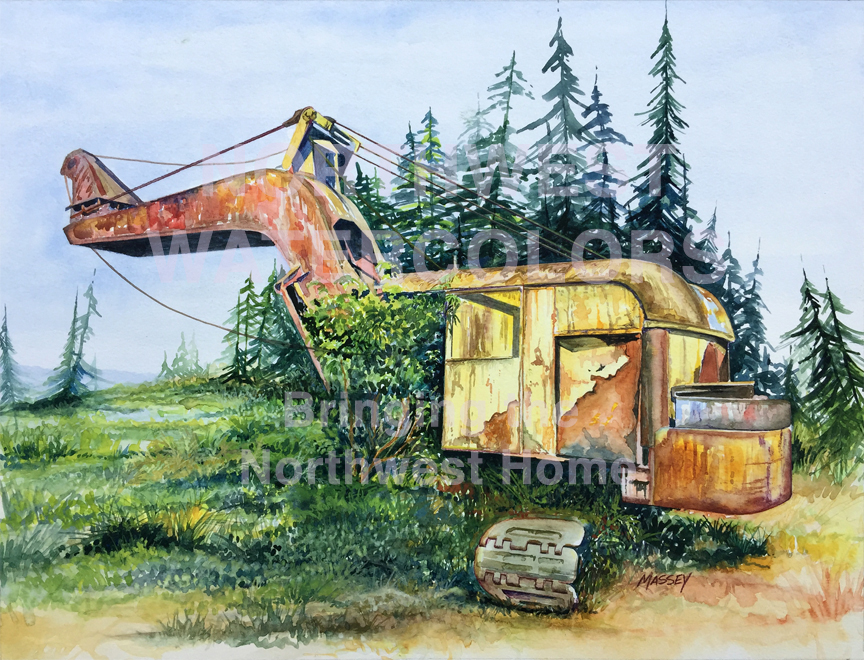 Here's the process of how the project was completed.